All professionals at Dr. Geivelis' office maintain the highest levels of accreditation and pursue ongoing education to stay abreast of the latest trends in the Dental & Medical field. Read on to learn more about our staff's experience and training.
---
Dr. Milton Geivelis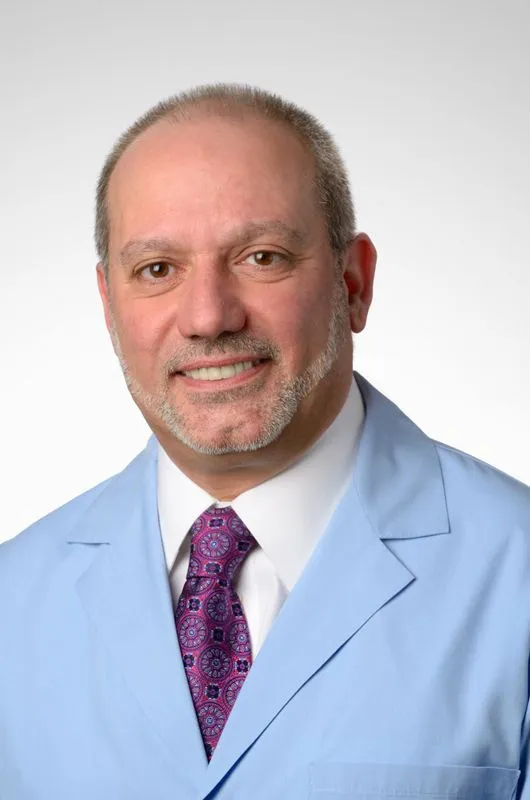 Dr. Milton Geivelis is a Board Certified Specialist, whose practice is limited to Periodontics, Lip and tongue tie release and dental Implants. Dr. Geivelis believes that the most important people in our practice are our patients. He strives to deliver the highest quality care, utilizing the most up-to-date techniques and equipment, in the most comfortable and gentle manner possible.
Education
Born in Athens, Greece, Dr. Geivelis received all of his education and graduate training from Northwestern University. He holds a Doctor of Dental Surgery Degree, a Master's of Science Degree, and a Specialty Degree in Periodontics.
Dr. Geivelis regularly participates in continuing education, and is a diplomat of the American Board of Periodontology. From 1993 to 2001, Dr. Geivelis was a professor and director of Graduate Periodontics at Northwestern University Dental School, training the dental residents in Periodontics. He has been involved in academic research, and has authored and co-authored several professional articles. Dr. Geivelis lectures about Periodontics and Implants nationally and internationally; and he has received several academic and clinical awards for his work as a Periodontist.
All about Dr. Geivelis
Outside of the practice, Dr. Geivelis loves spending time with his family! He and his wife, Paula, have two children, a daughter, Arianna, and a son, Alex. He also enjoys playing tennis and soccer. Dr. Geivelis looks forward to working with you, and helping you enjoy all of the benefits of a healthy, bright, beautiful smile.
Dr. Geivelis is a certified Laser surgeon by the Academy of Laser Dentistry. He performs a large number of Laser procedures, which are minimally invasive and pain free. He has been releasing tongue-ties and Lip-ties in infants who have trouble breastfeeding, as well as children and adults with speech problems or sleep apnea. Dr. Geivelis has collaborated with two of the best clinicians in this field, Dr. Bobby Ghaheri and Dr. Larry Kotlow. Their websites have a wealth of information and you can click on the links below to view it.
Parents of Babies with breastfeeding difficulties please click here.
Additional Info. from Dr. Larry Kotlow
---
Lori Loch, Business & Office Manager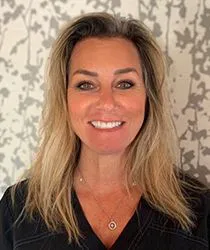 Lori is the Office Manager and has been working with Dr. Geivelis since 1993. Her duties include managing the office and staff and facilitating Dr. Geivelis' needs, as well as assisting in patient care. Lori appreciates the caring nature of Dr. G. and her favorite thing about her job is helping patients afford their dental needs.
Carolina, Assistant Office Manager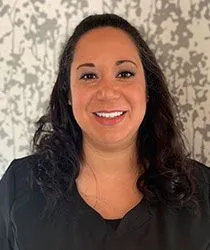 Carolina helps facilitate the day-to-day tasks in the office and provides quality patient care. She has been with Dr. Geivelis since 1999. Her favorite thing about dentistry is meeting new and interesting people and being able to help them achieve a beautiful smile. The thing she enjoys most about working with Dr. G is that he put patients' needs before his own. Carolina is a native of Cali, Colombia, the eldest of three girls. In her free time, she enjoys watching football, spending time with friends and family or just relaxing at home.
Sheri Fenger, Surgical Assistant
Sheri grew up in Wheaton and she joined our practice in August of 2011. She is certified in CPR, monitoring the administration of Nitrous Oxide, Coronal Polishing, and the Application of Sealants. Sheri is a trained Orthodontic Assistant as well. When she has a free moment ~ which isn't often ~she enjoys working out, swimming and bike riding as well as spending time with her daughter Krystle. The thing that Sheri finds most rewarding about working in our practice is, helping patients and providing them with the best care possible. Assisting with surgical procedures such as Periodontal Surgery, placement of implants, and watching babies correctly latch after releasing their tongue and lip ties.
Maria Hamilton, Clinical Manager
Bio Coming Soon
Mary Donlon, Registered Dental Hygienist
Mary is a registered dental hygienist and has been helping our patients renew and maintain their smiles since 2000. One of her favorite aspects of being a dental hygienist is getting to know her patients and helping them achieve optimal oral health. Mary likes working with Dr. Geivelis because of his knowledge, expertise and sense of humor. She also enjoys working with the wonderful staff. Mary is originally from the far Northwest side of Chicago and has lived in Bartlett since 1993 with her husband, Patrick, their daughter, Kelly, and rescue dog, Roxy. Mary graduated from Loyola University with a certificate in dental hygiene and a Bachelor of Science degree dental hygiene. Besides her career, Mary enjoys cooking, reading, traveling and spending time with family and friends.
Nora Riordan, Surgical Assistant
Nora graduated from Iowa State University in May and joined our team in August. She loves to help create beautiful smiles for every patient and loves to play Pacman with our little patients. Nora loves coming to work every day because of the fun, friendly atmosphere it provides. In her free time, she enjoys cooking, cheering on the Iowa State Cyclones, and going camping with her family.
Liz Magali, Patient Coordinator
Liz started working with Dr. Geivelis in May 2017. She's been happily married for the past 18 years. She and her husband have raised three beautiful children. She's very excited and full of joy because her daughter gave her a grandson a year ago and he is the most precious little boy!
Coming to work for Dr. Geivelis has given her a good perspective on how professional, engaging and connected he is with his patients. She is grateful to have learned a lot from him and continues to do so. She's here to answer any questions you might have about your procedures and billing. Also, more than happy to schedule any appointments with either Dr. Geivelis or any of our lovely hygienists.
When she is not in the office, she enjoys her free time with her kids and grandson, help manage her kids' soccer teams and a few times out of the week, a little dancing at her Zumba classes. She hopes to see you soon!
Mayra Ruvalcaba, Patient Coordinator
Mayra is a proud Texan who recently moved to Illinois from Idaho. She is happily married to an Army Veteran and enjoys being a mom to 3 handsome boys. She has been in dentistry since 2013 and has enjoyed every minute of it. In her free time, she enjoys reading and training for marathons. Mayra enjoys working with Dr. Geivelis because of his love and passion for his patients, his work, and his team.